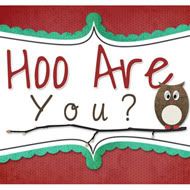 Here are this week's questions!
1. How did you spend the 4th of July?
My boys and I spent it at home. We spent the weekend in a cabin in the Blue Ridge Mountains with some friends.
2. What was a couple of your favorite things you ate for the 4th of July?
We grilled out hamburgers and they were so yummy. My husband is pretty good with a grill so they are always yummy. I made cupcakes and they were a hit!
3. Did you watch fireworks?
Let's just say I tried to watch the fireworks but being that it was Noah's first 4th of July he did NOT like the noise at all so we went in the house to get ready for bed time.
4. What is your favorite firework?
I love all fireworks! There's just something magical about them.
5. How hot was it where you were for the 4th?
Thankfully it was in the low 90's!